Juggling your network systems
& Internet presence?
Domain names, web hosting, websites, SSL certificates, ISP, phones, firewalls, switches, wifi, printers… 

Your business has a lot of balls in the air, with network devices and an internet presence to keep secure and running right to keep your organization productive.  It's easy to drop a ball, but Slingshot's Managed Network service can give you hand!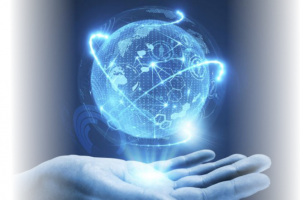 For your internet presence, we monitor your websites' availability, backups, and CMS updates. We also track and manage renewals of your domain names, SSL certificates and website hosting.
For your local network, we monitor the availability, status, health, security and performance of your firewall, switches, and wifi devices.  We also manage their settings, updates, and backups.
For your internet service, we monitor speeds and availability, and coordinate ISP changes to keep you moving fast.
For other network devices, we coordinate network changes needed for phone, printers, HVAC, access control, and surveillance systems.
Managed Network service helps organizations get control of every facet of their network, inside and out.  When compared to the security, financial, and productivity risks it avoids, Slingshot Managed Network just makes sense.