We're happy to announce that we've completed our migration to the new MailControl engine, and it's running faster and better than ever!
This new engine has opened up new possibilities, too!  For folks who jumped on our new Pro-Managed package, we've just finished building realtime charting of your MailControl filtering stats into your Client Dashboard.
Here's a sample of what it looks like: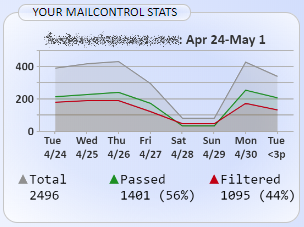 To check your own stats, just login at clients.slingfive.com!